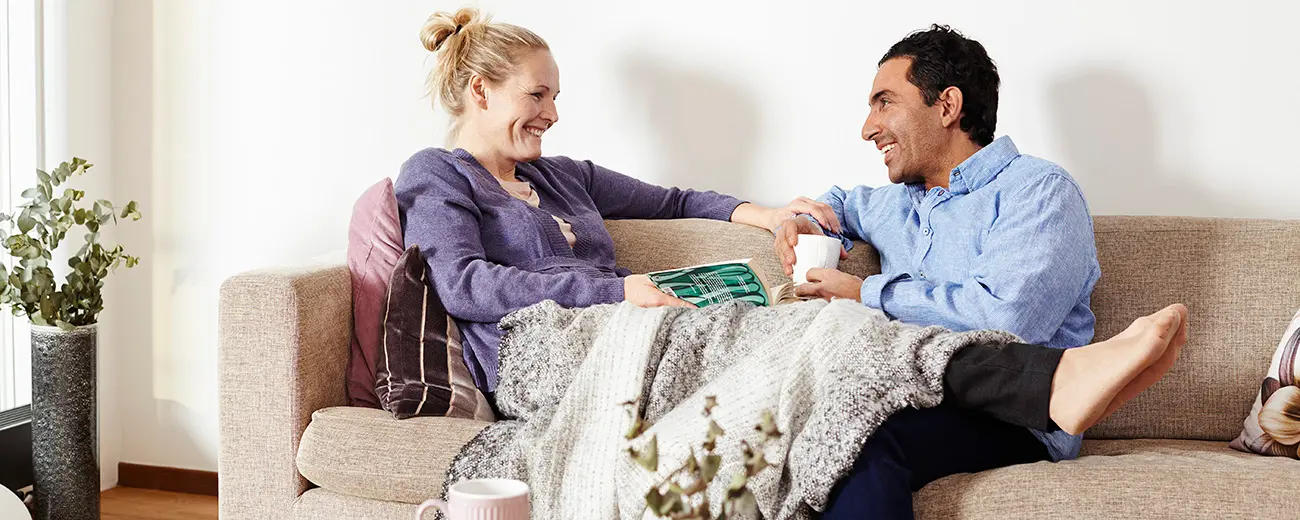 For online medical consultations 24 hours a day
Our digital E-care service gives you access to medical evaluation by, and recommendations, from an online doctor – without you having to leave your home or workplace. The service is included free of charge in your Private medical insurance PrivatAccess Silver or Gold, and is available 24 hours a day.
Our E-care service can provide help with the following:
Allergies
Birthmarks

Herpes infection

Skin disorders and skin changes

Hair loss

Respiratory tract infection

Stomach complaints

Gastric flu

Nail conditions

Assessment of wounds

Urinary tract infection (women over 15 years of age only)

Conjunctivitis

How it works
Log in using your Bank-ID

State your problem

Answer a few introductory questions. In some cases, the recommendation may be self-care or to seek assistance at your nearest A&E department or care centre to ensure you receive the fastest possible care.

Chat with the doctor. If necessary, you can have a video consultation with the doctor.

You receive an evaluation and an recommendation for appropriate care or treatment from a doctor. You can also obtain a prescription for medicine, a referral to have samples taken, or a referral for a physical visit to a specialist.

To benefit from the E-care service you need to have PrivatAccess Gold or PrivatAccess Silver medical insurance with Euro Accident that covers your problems or your illness, and for which Euro Accident has not previously refused treatment. Do not use the care provider's (Doktor24) app or website when seeking care. You must go to this website (euroaccident.se) to register as an insurance customer and to avoid paying patient charges.
The healthcare staff who handle your care work for a care provider with which Euro Accident has an agreement. The care provider follows the laws and regulations that apply to all care providers in Sweden. Euro Accident currently works with Doktor24.
Children and co-insured children under the age of 18 can also seek care free of charge, but directly with Doktor24.
If you need healthcare advice for other symptoms, please give us a call.
Lines are open:
Monday to Thursday, 08:00–16:30
Friday, 08:00–16:00
If our lines are closed, you can call the 1177 Vårdguiden (care guide) hotline 1177.