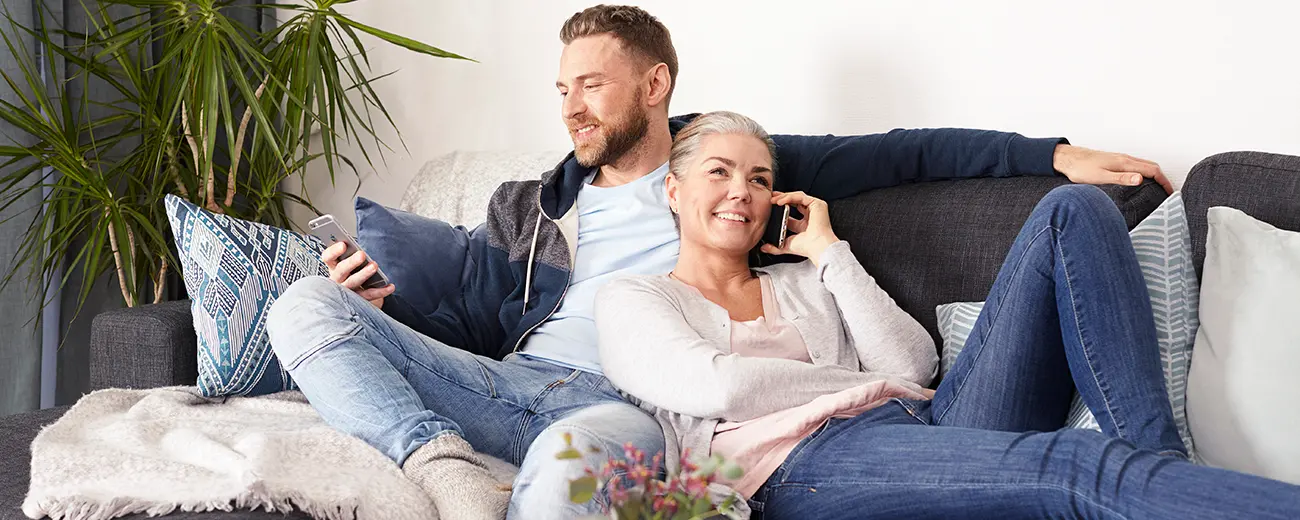 At Euro Accident, we want to contribute to a safe and healthy world. We do this by working proactively with our customers to promote health and prevent disease through a holistic approach to health and insurance.
At Euro Accident, we would like to be contacted about everything. When you call our health counselling, you will always be greeted by a healthcare professional.
Anyone who has a long term disability insurance with Euro Accident will be contacted with a welcome call. In the conversation, we talk about what our health counselling contains and how to use Euro Accident.
We provide guidance and treatment with a professional network of therapists and clinics. We inquire into the general well-being, because perhaps there are other challenges that affect health and the overall quality of life. Just as we like to offer to help with navigation in the public system.
Everybody that we help with care and treatment are contacted by telephone within 3-4 weeks after care or treatment has started. We do this to ensure that the right care or treatment has been offered.
Our nurses and healthcare professionals at Euro Accidents health counselling are trained and subject to extended duty of confidentiality, so you can always be assured of the best help.
Professional health advice

Navigation in the public health service

Referral to care or treatment



Supportive consultations - referral to relevant expert
Rehabilitation

Help filling out relevant documents



Health counselling and Employee Assistant Programme
Monday through Thursday  9:00 am - 4:00 pm
Friday  9:00 am -   3:00 pm
Telephone: +45 88 626 616