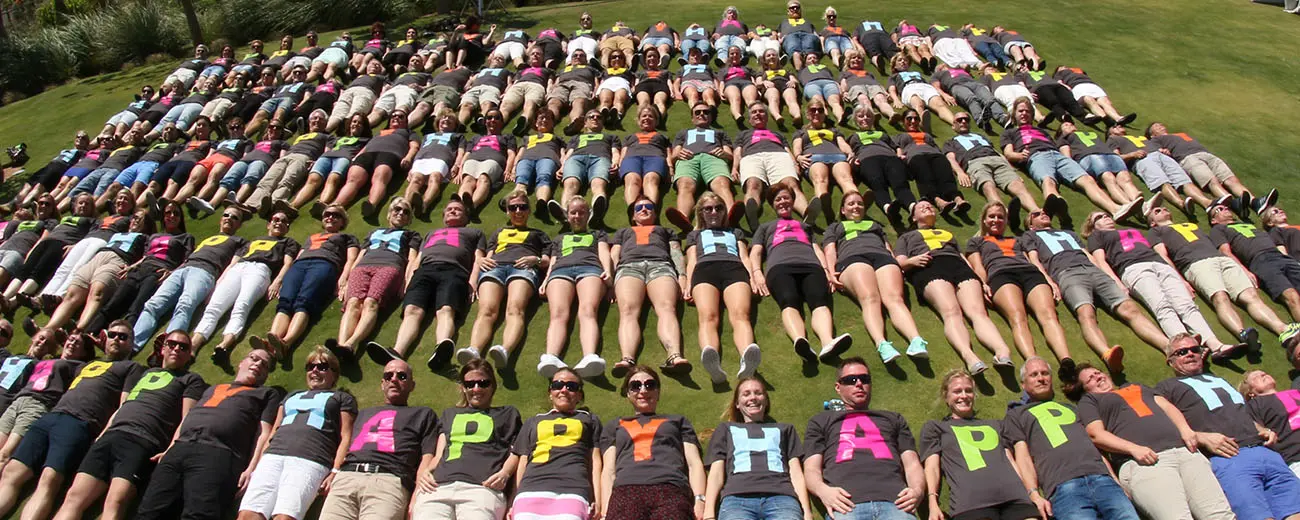 We at Euro Accident place high emphasis on being a successful player in the world of insurance, but we devote just as much energy to being a fantastic employer. We give our staff opportunities and they are challenged to develop in a secure and encouraging environment. We place great emphasis on leadership – both self-leadership and our managers' leadership.
A sustainable working life has to do with a sound, healthy working environment, as well as a fit and healthy health. Our work with health is thus a natural part of our everyday operation. Sound and healthy employees are the finest asset a company can have!
Make a difference, be well and enjoy life
Working at Euro Accident means having the opportunity to make a difference in people's lives through the help they can obtain through our various insurance policies and health services. Our team features different roles, skills and backgrounds, but we are all driven by the same objective: to contribute to a safe and healthy world.
Working with us also entails having the chance to come to work at a company with a sense of community, a strong culture and a focus on health which encourages you to feel good and enjoy your work. Our values – care, power to act and innovation – constitute our everyday compass and have a constant influence on everything we do.
At work – and in your free time
We know that our focus on sound and healthy employees are the foundations of our success, bearing us onwards towards new goals. That is why we offer benefits, activities and regular interviews on performance, development and health which generate the conditions for you to enjoy your job and commit to performing – both at work and in your free time.
For your security now – and later on
With us, you can be sure of a solid disability insurance and work pension. You also have the opportunity to benefit from salary exchange to reinforce your work pension.
We make sure you have a healthcare insurance policy that guarantees rapid care and treatment, as well as rehabilitation insurance that provides support for you to come back to work if need be.
Your benefits package also includes medical advice in the event of sick leave or leave to take care of a sick child, as well as telephone counselling from a psychologist, legal adviser, financial adviser and health coach for enquiries related to work or home life.
Some of the benefits we offer:
Disability insurance

Work pension

Private medical insurance

Rehabilitation insurance

Counselling from a psychologist, legal adviser, financial adviser and health coach

Medical advice in the event of sick leave or leave to take care of a sick child

Salary exchange

Communal breakfast every day

No quarantine day in the event of sick leave

A 37.5-hour working week

Generous healthcare subsidy

Training and massage during working hours

Health mapping

Health club with local health inspirers and activities

For good health and lifestyle
Every weekday, we enjoy a communal breakfast at our office, and every week a masseur visits our premises. We provide a remarkably generous healthcare subsidy, and we give our staff the chance to train at work during their lunch break.
We follow up on how all our staff are doing once a year in a variety of employee surveys. We also have a health club with local health inspirers who organise activities designed to improve our health.