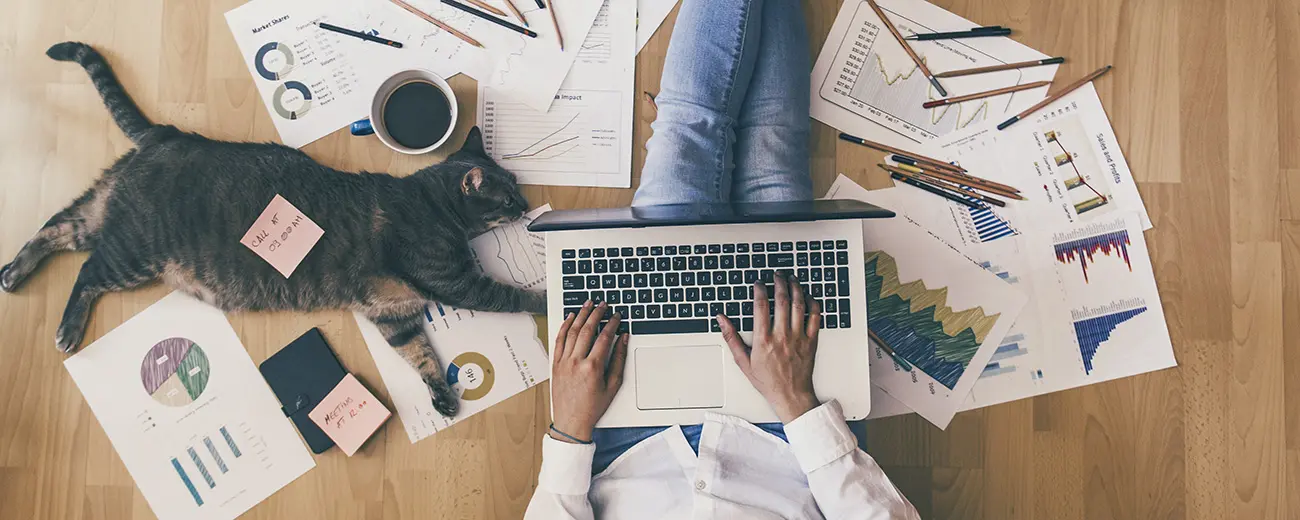 Working from home this fall
Prepare your home office with the help of your insurance
Commencing on 1 September 2020, we are offering video consultations with a specialist in ergonomics through Counseling Support, which is primarily a component of our PlanSjuk medical insurance. Making minor adjustments to your home office now can make a major difference in preventing health problems in the long term.
The Swedish Public Health Agency (Folkhälsomyndigheten) recommends that anyone who can work from home should continue working from home in the fall.
If your home is to become your new workplace on a more permanent basis, it is especially important to take personal responsibility for reviewing aspects such as your posture, the lighting conditions, taking breaks and moving around to avoid long-term injury and health issues.
To help improve your home working environment, Euro Accident offers an opportunity for insurance holders with Counseling Support cover to book up to two video consultations on the home office with an ergonomics specialist.
Following the period of home working in the spring, we saw that many insured persons began to experience pain in their elbows, wrists, shoulders, back and neck. With advice from a specialist in ergonomics, it can be relatively easy to adapt and enhance the home office based on the existing conditions. Small changes can make a huge difference in preventing pain and other problems in the long term.

says Marie Fristedt, health product manager at Euro Accident.
How to apply
To take advantage of Counseling Support, you must be covered by our Long term disability insurance PlanSjuk, Premium waiver insurance or Private medical insurance PrivatAccess Gold. Simply log in on My pages and check your insurance policies.
Call +46 (0)771-10 50 11 and request an appointment with an ergonomist. You will then receive an invitation by e-mail giving a date and time for your video consultation together with instructions on how best to prepare for the consultation.
The service is free of charge and confidential with regard to your employer. We currently outsource the provision of this service to SOS International.