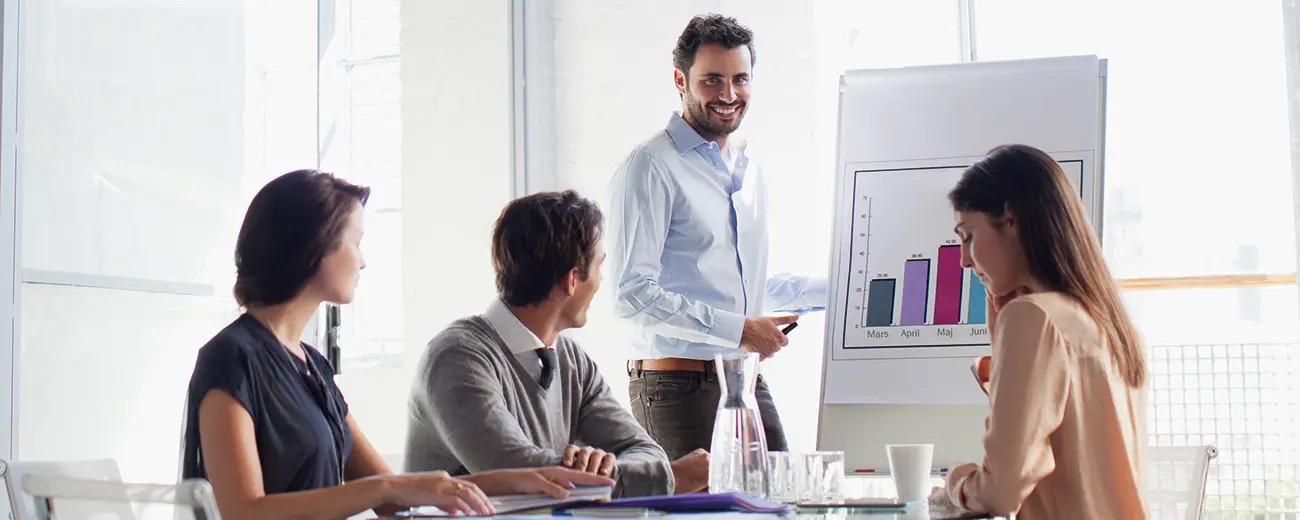 Successful Rehabilitation
8 out of 10 people who get support return to work sooner
The leave of absence can be much longer if you don't act early and focus on the individual in the rehabilitation process. By using preventative and individualised measures, you can avoid long-term sick leave in 8 out of 10 cases.
Long-term sick leave is laborious and costly, for both the individual and the employer. This is why it makes sense to have a disability insurance that not only provides financial security in times of sickness – but that also focuses on preventive measures.
We know from experience that most long-term sick leave can be avoided.
8 out of 10 people who get support from us return to work sooner. This is because we act to make sure you receive the support you need early on. And as long as we can start the process early, we have a good chance of providing positive measures. Another important factor is that the insured also receives an individualised action plan to help them get back on their feet again, says Marie Fristedt, Product Manager for Euro Accidents Rehabilitation Insurance.

Marie Fristedt, Product Manager
Euro Accident Rehabilitation insurance. 
The Long-Term Disability Insurance PlanSjuk provides financial compensation to employees after three months of sick leave. This is important in order to maintain financial stability during times of sickness. Euro Accident's disability insurance also includes preventative services that can be used before the three month period.
An important part of the plan is our Counselling Support service, where the individual can talk to a psychologist, legal, financial or health advisor or HR consultant at any time over the phone to get professional advise on private or work-related matters. We also provide managerial support.
But the most important part of the plan is the rehabilitation service, which can be used preventatively to avoid long-term sick leave or to help the individual come back to work. Once a claim is reported online, one of Euro Accident's own Health & Rehabilitation Process Leaders will start the process to make sure the right measures are taken.